Mortgage interest rates are always changing and no one can predict how they'll move.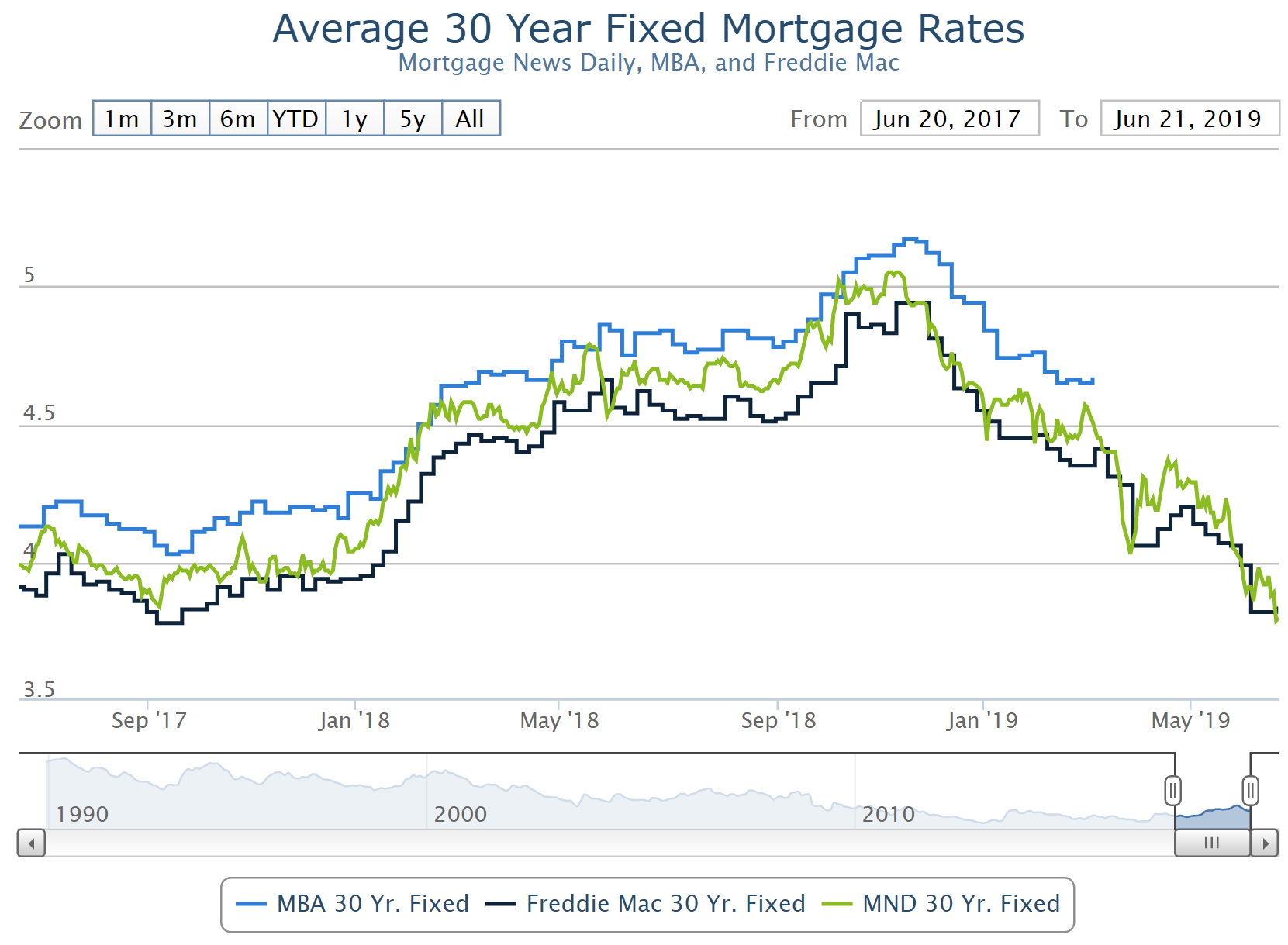 Recently (June 2019) the interest rates are at the lowest point it's been in two years at under 4% (Average 30 yr. Fixed per. Mortgage News Daily). Not only is it a great time for buyers looking to purchase a home, it's also a great time for owners who purchase in the last two years to think about refinancing. We've been contacting our clients that have purchased in this time period to see if refinancing is a helpful option for them.
Average 30 Year Fixed Mortgage Rates
Data pulled from Mortgage News Daily
June 21, 2017: 3.99%
June 21, 2018: 4.69%
November 5, 2018: 5.05%
June 21, 2019: 3.8%
For some homeowners that purchased back in 2018, the interest rates may have changed by 1% or more.
What can refinancing do?
Refinancing can make sense for some buyers if they plan to live in their home for a longer term. Refinancing can drop your monthly payments and help buyers save money by paying less interest on their loan.
We recommend talking with a mortgage loan officer to see if it makes sense for you to refinance. If you need a loan officer recommendation, please contact us and we'll get you connected with a trusted and experienced loan officer.