Ho'opili

Ho'opili is D.R. Horton's new master planned community Ho'opili. For those that have not heard of Ho'opili, this will be a large 11,750 home development in the area between Ewa Beach and Kapolei. (From Fort Weaver Road to Kualakai Pkwy). This area is currently referred to as "East Kapolei" but will feature it's own zip code in the future.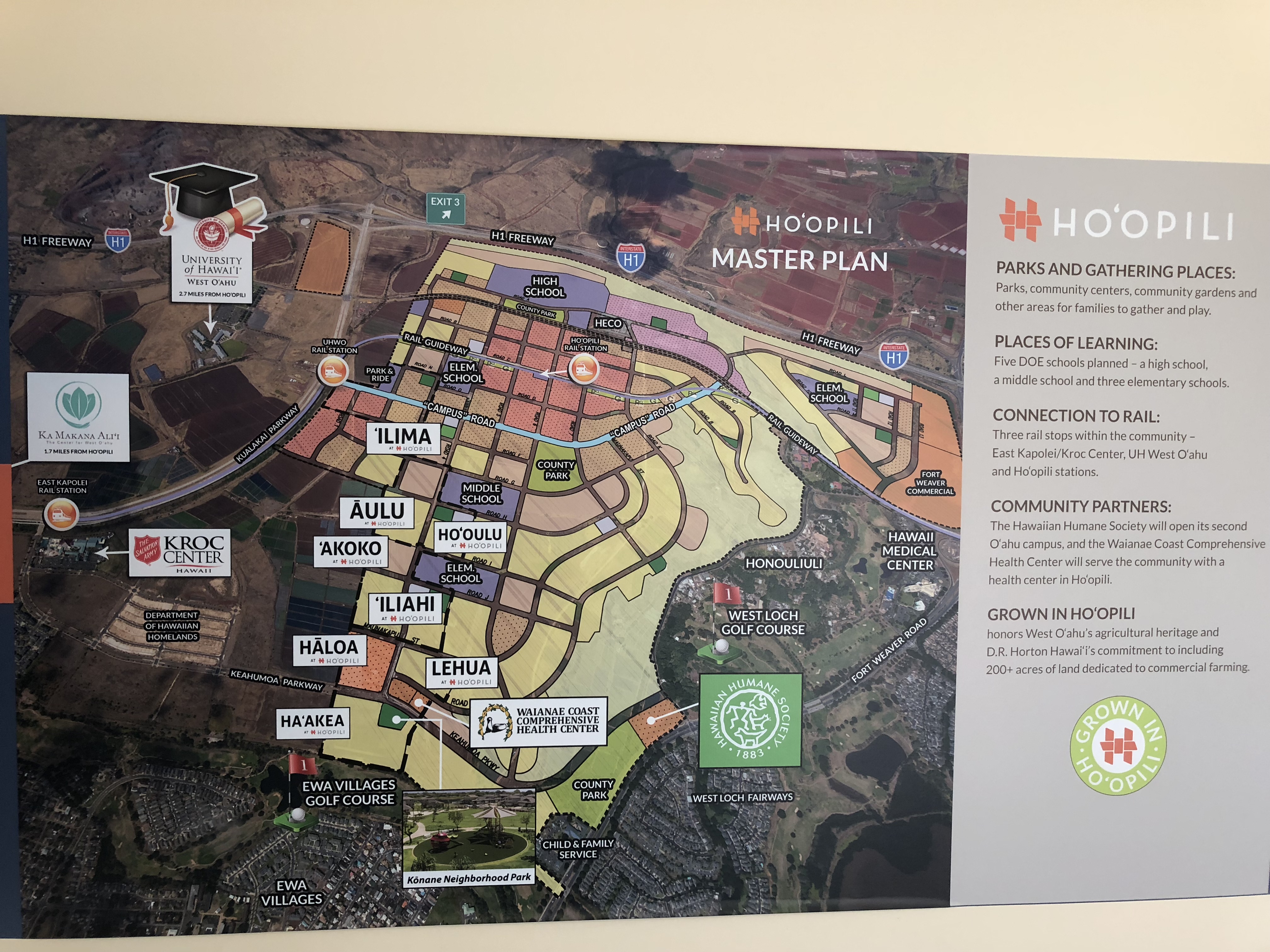 Map Courtesy of D.R. Horton

Ho'opili is will encompass approximately 1500 acres, include 5 schools (3 Elementary, 1 Middle, and 1 High School), and will provide roughly 12,000 new homes.

The 1st two releases were Ha'akea & Haloa, with Ho'opili's 2nd Multi-family phase 'Akoko and 2nd single family home phase Lehua almost completed.The 3rd single family home phase Iliahi will deliver their first homes in October 2018!
Kohina at Ho'opili will have something for almost every type of buyer, featuring studios, 1-bedroom, 2-, 3-, and 4-bedroom residences. There will be opportunities to purchase Affordable Homes (restrictions apply), market residential units, and FLEX Homes with commercial space on the ground floor. FLEX Home layout space will allow owners the ability to operate their business downstairs while living upstairs. There will be affordable-priced residences and market-priced residences for sale.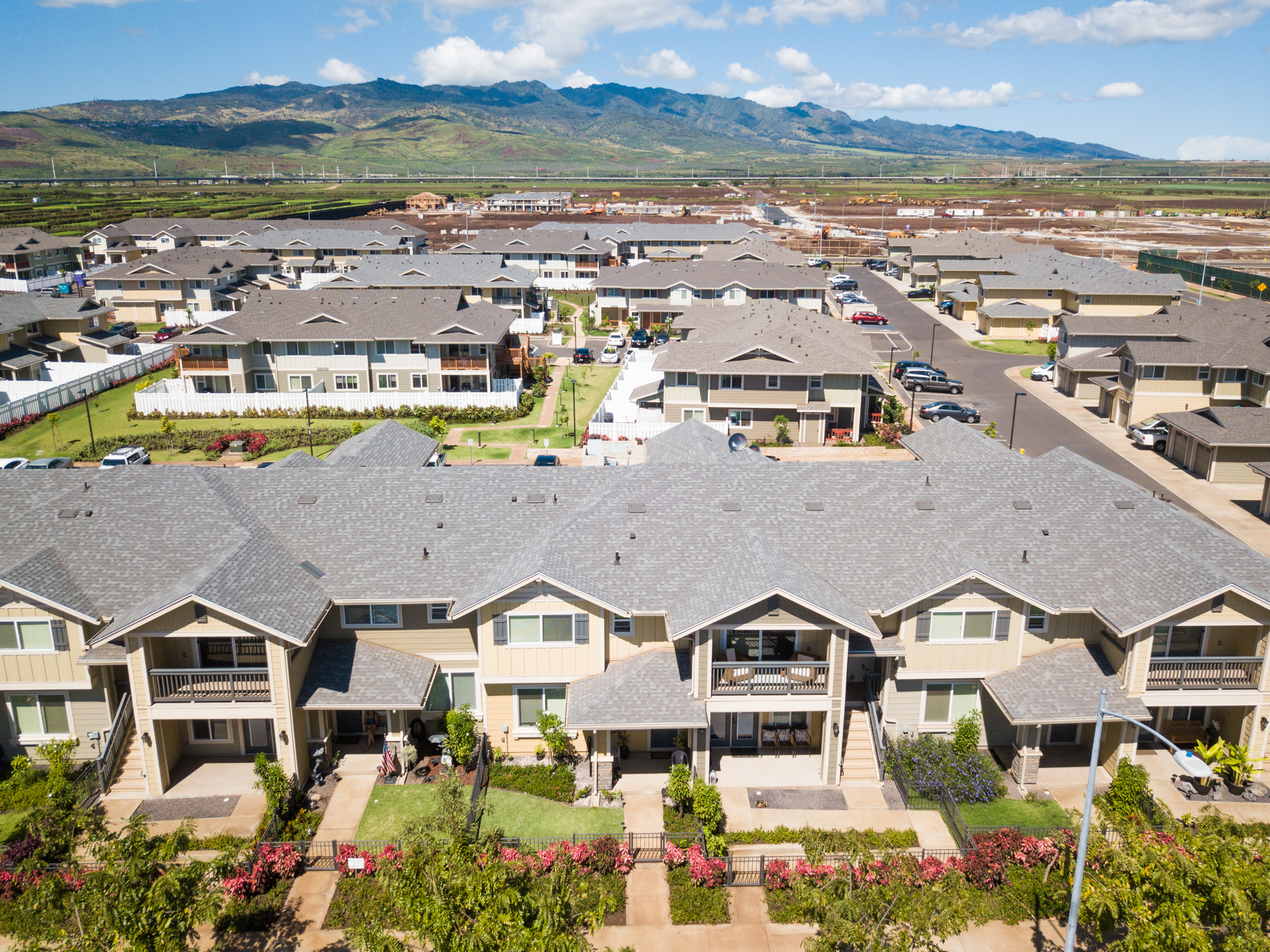 Ho'oulu is an unique product as it's been rumored for about a year that the Ho'opili Master Plan would include single level homes starting in the low $500,000s with NO maintenance fees. Ho'oulu will offer a mixture of the two combining a good balance of space and pricing which will be attractive to homebuyers in the Ewa Beach and Kapolei areas looking for single family homes at town home pricing.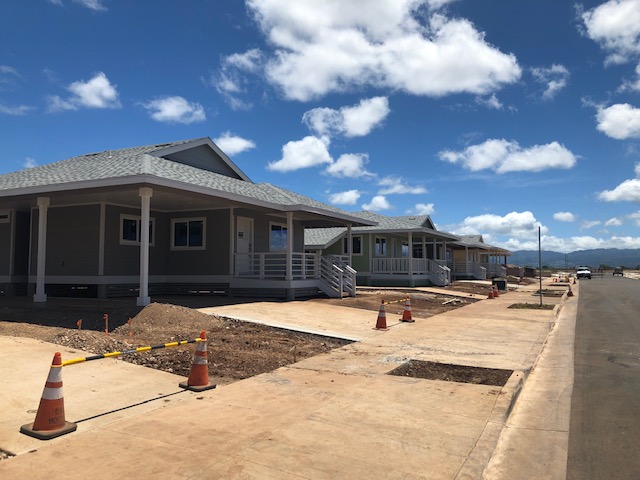 Iliahi – Ho'opili's Newest Single Family home development released, Iliahi at Hoopili features beautifully designed single – family homes ranging from 1,108 – 2,004 sq. ft. Starting in the lower $600,000s.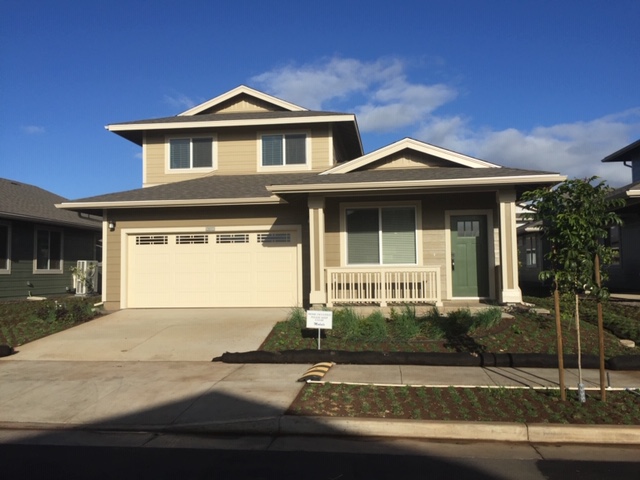 Ha'akea – Consisting of non-CPR single family homes. (No maintenance fees. master association fee of $59/month)

Flier and Map Courtesy of D.R. Horton

Ha'akea was the very frist single family home phase consisting of 3 bedroom & 4 bedroom Single Family Homes ranging from 1,209sqft to 1,803sqft and including 2 car enclosed garages.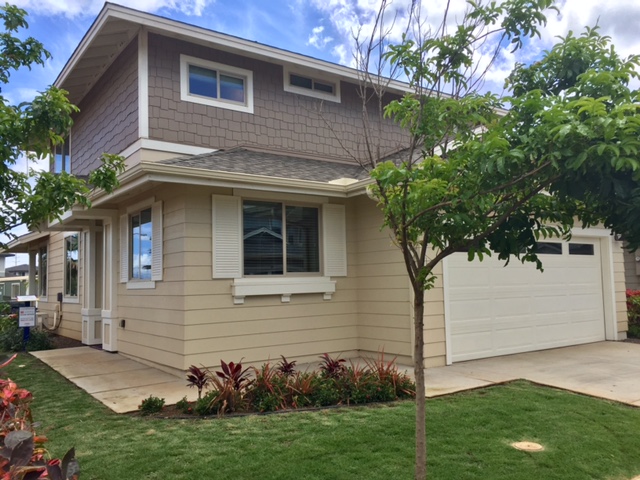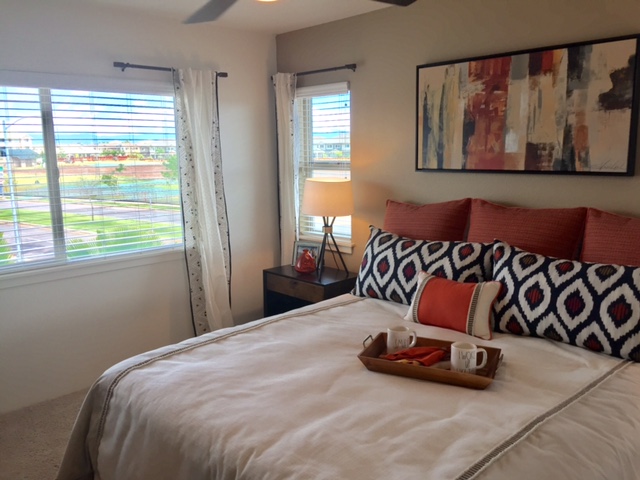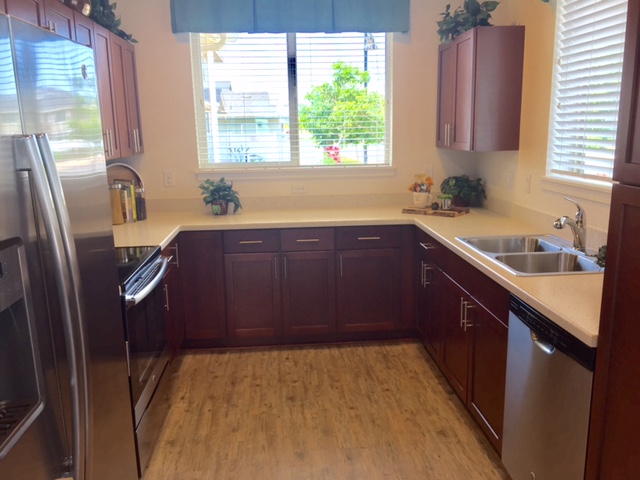 Photos Courtesy of D.R. Horton
Lehua – Lehua consists of the same floor plans as Ha'akea. The developer preselected some of the upgrades and included it into the price, which was something different from Ha'akea.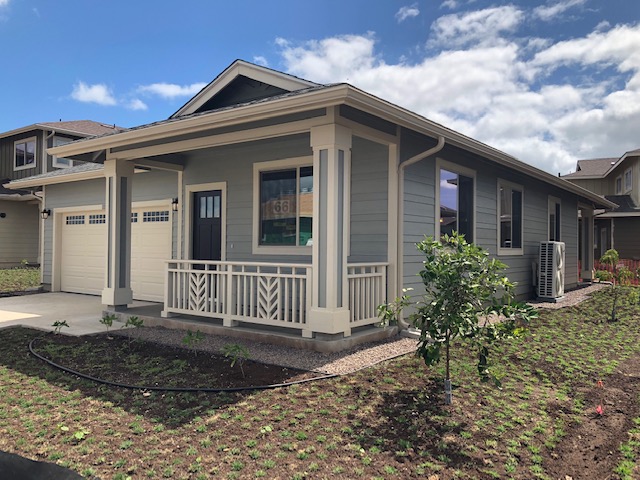 Haloa – Ho'opili's first multi-family phase consisted of 2 and 3 bedroom Townhouses and "Flex" homes.
Flier and Map Courtesy of D.R. Horton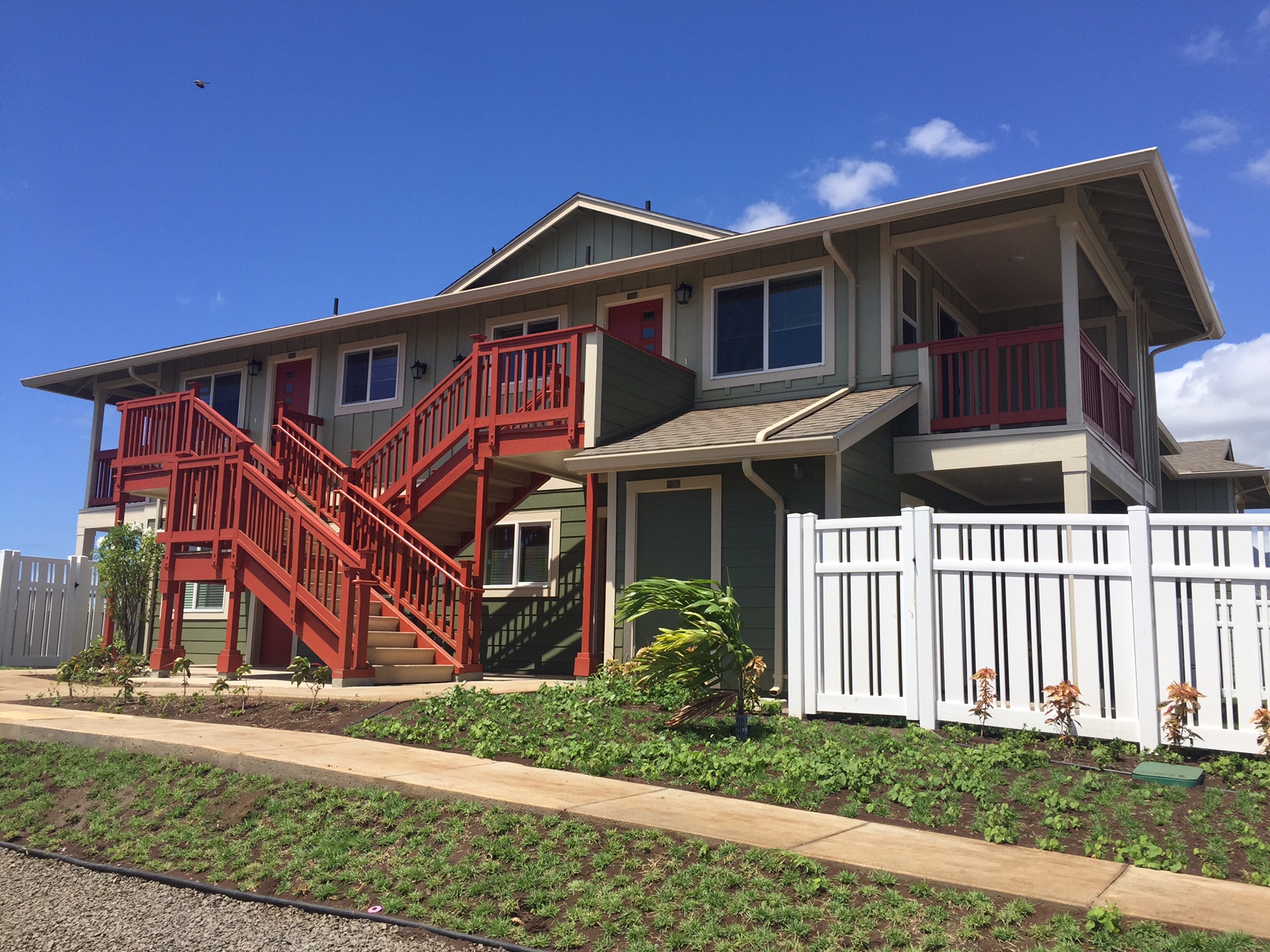 A portion of the Townhouses were sold as "affordable" meaning that buyers must fit under AMI (Area Median Income) restrictions. There are two tiers of affordable categories one being buyers up to 80% AMI and a slightly higher group up to 120% AMI. These buyers will be subject to a 10 year buyback but no shared appreciation.

There were also be market townhouses for sale and "Flex" homes which may be used as mixed use properties with businesses on the ground floor. The flex homes are perfect for small business owners such as hair/nail salons.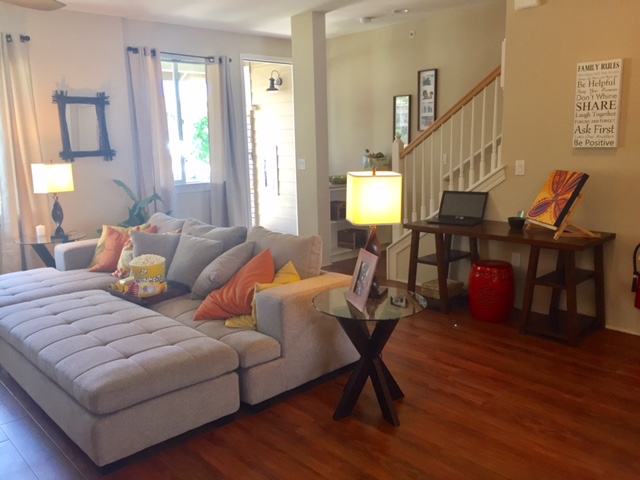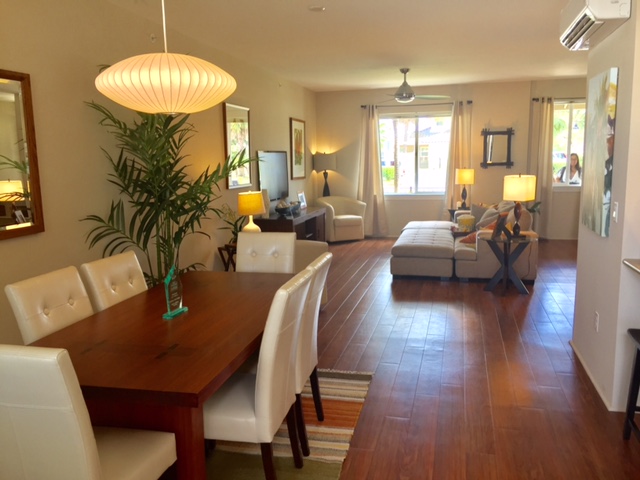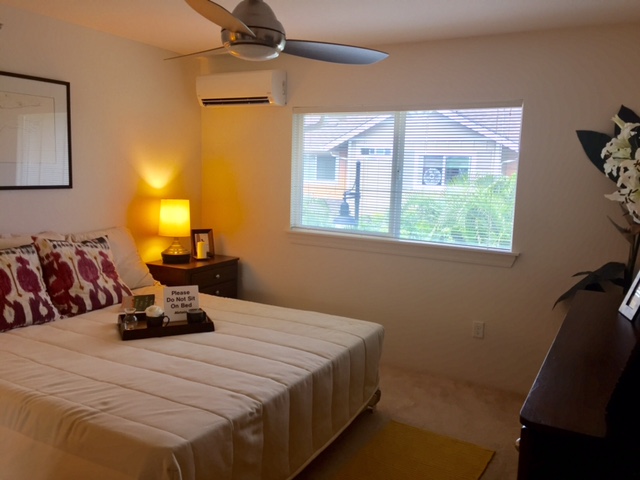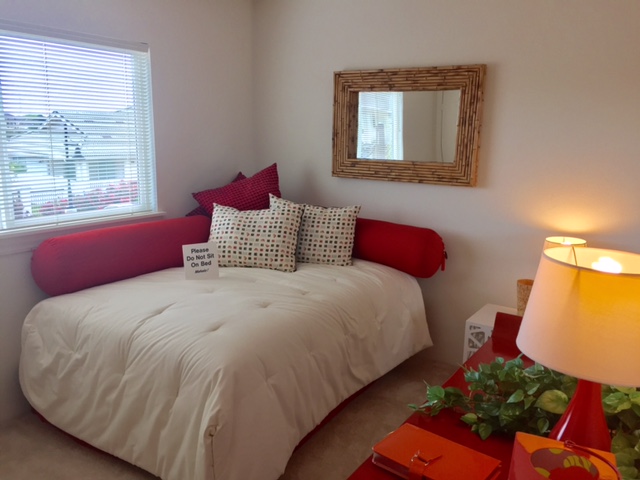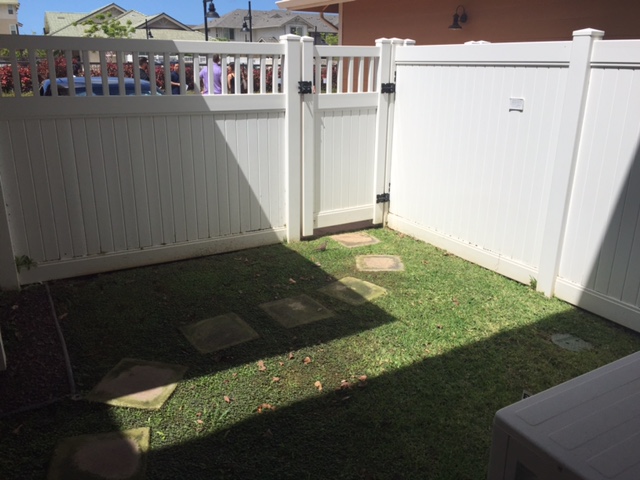 All Photos Courtesy of D.R. Horton – Plans, Prices, and information subject to change by the developer.
Akoko – The 2nd multi-family phase at Ho'opili featured many of the same units as Haloa including affordable flats and FLEX homes.
'Akoko will be located North of Haloa, adjacent to Ho'opili's future elementary school.

'Akoko will features 2 & 3 bedroom affordable "flats" as well as 1, 2, & 3 bedroom affordable townhomes and 2 & 3 bedroom market town homes.
Update 11/21/17 – All sales have been switched to a lottery (prior to, all sales were first come, first serve). Buyers need to be pre-approved before contracting on a property and have a deposit the day of selection. The developer will release a few homes at a time every 3-6 weeks.
The first homes were occupied in Summer 2017
To give yourself the best chance at securing a home please contact me at (808) 351-8394 | JosephC@BetterHawaii.com and let me help you register with the Ho'opili sales office, get pre-qualified with a lender, and to receive updated notices on new releases.

Make sure you have a Buyers Agent!

* I do not represent the developer nor am I part of the sales team. I make no representations on their behalf. If you want information directly from the sales office I urge you to contact them directly. If you would like me to help represent you as your real estate professional I would be happy to meet with you.

Hawaii Starts Here | Joseph Castaneda (RA)

Joseph is realtor-associate with Better Homes and Gardens Real Estate Advantage Realty. He majored in finance and has experience as a former mortgage loan originator. He has helped buyers both with new project loans and going through the process of applying and obtaining units in new projects. He uses his finance, mortgage, and real estate knowledge to help home buyers find the right properties to fit their needs. Contact Joseph by phone or email at (808) 351-8394 or JosephC@BetterHawaii.com

Please contact me to get a current update of the Ho'opili development or to schedule a buyer's consultation to go over the Ho'opili project and to get the process started.