Castle & Cooke Hawaii Broke ground on their long awaited Koa Ridge project on November 2nd, 2017. Koa Ridge, which will be built on 576 acres between Waipio and Mililani, has been more than 15 years in the making. Castle & Cooke first received approval from the state Land Use Commission in 2002, but then challenges by the Sierra Club, Hawaii Chapter, and former state Sen. Clayton Hee delayed the project until a Hawaii Supreme Court ruling last year gave it final approval.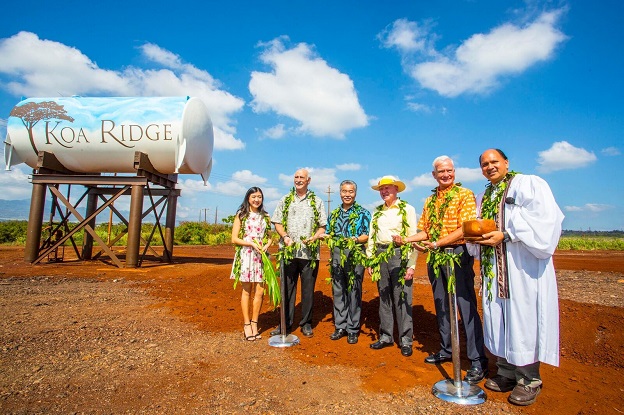 There will be a large variety of homes to fit all family types and sizes. When completed the project will include approximately 3,500 homes. Koa Ridge will offer a full range of housing styles, from single family to a variety of multi-family home options. Their homes and amenities will appeal to the spectrum, from first-time home buyers to those looking to move up and expand, and to those looking to downsize and relax. Parks, community centers, churches are all carefully planned into the community and there are even plans for an elementary school.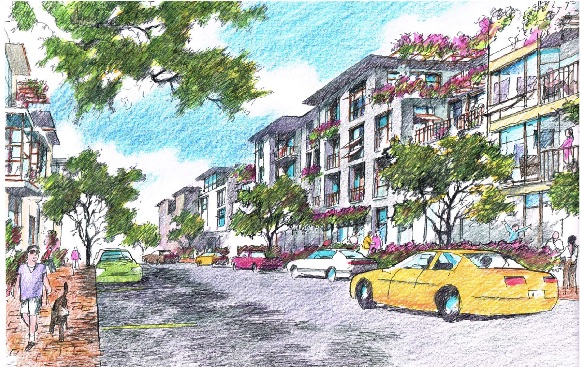 Castle & Cooke has not priced the single-family and multifamily homes for sale yet, but has committed 1,050 of the homes to be affordable under City and County of Honolulu guidelines. The plan also calls for homes for seniors close to the village center.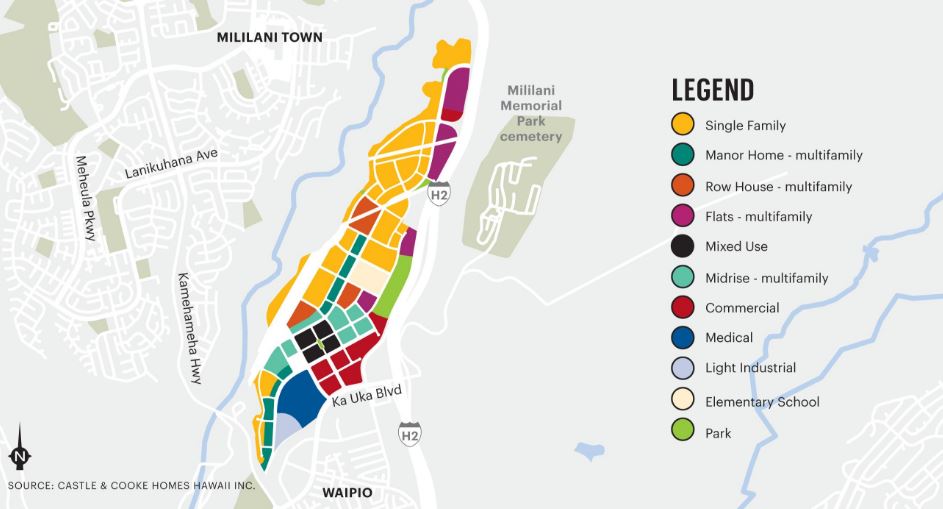 Construction is estimated to cost $2 billion and include $500 million in community infrastructure improvements, including water, sewer, drainage and roadway upgrades that will begin next month.
Sales may begin as early as late 2018, with an estimated delivery of the first homes at the end of the 2nd Quarter of 2019. The sales team will start sales approximately 6 months prior to completion of the first homes.
Update: Sales have been delayed and may start towards the end of 2019 or early 2020 with the first homes being delivered in the middle of 2020.
If you would like to get a jump start on the process and be updated as new information comes out please Contact Me.
*All Photos Courtesy of Castle & Cooke Hawaii – Plans, Prices, and Information subject to change by the developer.
To give yourself the best chance at securing a home please contact me at (808) 351-8394 | JosephC@BetterHawaii.com
Make sure you have a Buyers Agent!
* I do not represent the developer nor am I part of the sales team. I make no representations on their behalf. If you want information directly from the sales office I urge you to contact them directly. If you would like me to help represent you as your real estate professional I would be happy to meet with you.
Hawaii Starts Here | Joseph Castaneda (RA)
Joseph is realtor-associate with Better Homes and Gardens Real Estate Advantage Realty. He majored in finance and has experience as a former mortgage loan originator. He has helped buyers both with new project loans and going through the process of applying and obtaining units in new projects. He uses his finance, mortgage, and real estate knowledge to help home buyers find the right properties to fit their needs. Contact Joseph by phone or email at (808) 351-8394 or JosephC@BetterHawaii.com