Hawaii Public Schools
Hawaii's unitary statewide school system is unique among the states. Serving 177,871 (9/08) kindergarten through 12th grade students in 255 regular schools, two special schools, and 31 charter schools, it is approximately the 10th largest school system in the nation. The Hawaii State Board of Education formulates policy for the public schools and hires the superintendent of schools to oversee the State Department of Education. To search the Oahu Public School Directory (
click here
). Or visit
www.doe.k12.hi.us
for additional information.
Hawaii Private Schools
Founded in 1969, the Hawaii Association of Independent Schools (HAIS) is an organization of member schools that advocates on behalf of independent education in Hawaii. Hawaii educates more students in independent institutions of secondary education than any other state in the United States. Independent and charter schools can select their students, while the regular public schools must take all students in their district. To search schools by location (
click here
). Or visit
www.hais.org
for additional information.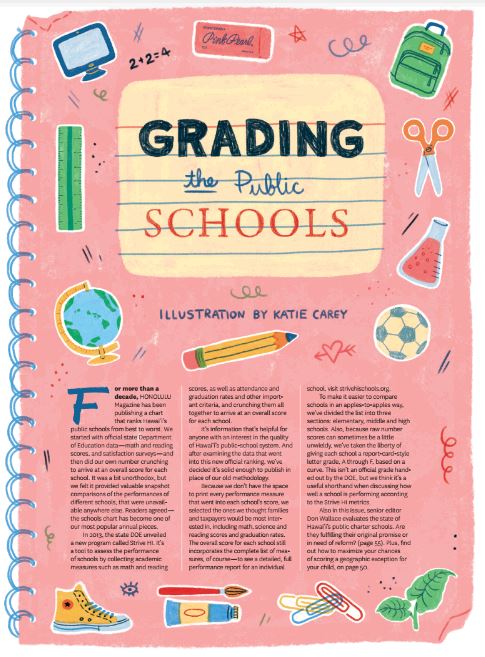 Also Check out
Honolulu Magazine's 2016 Public School Chart
Hawaii schools