Pu'uwai Place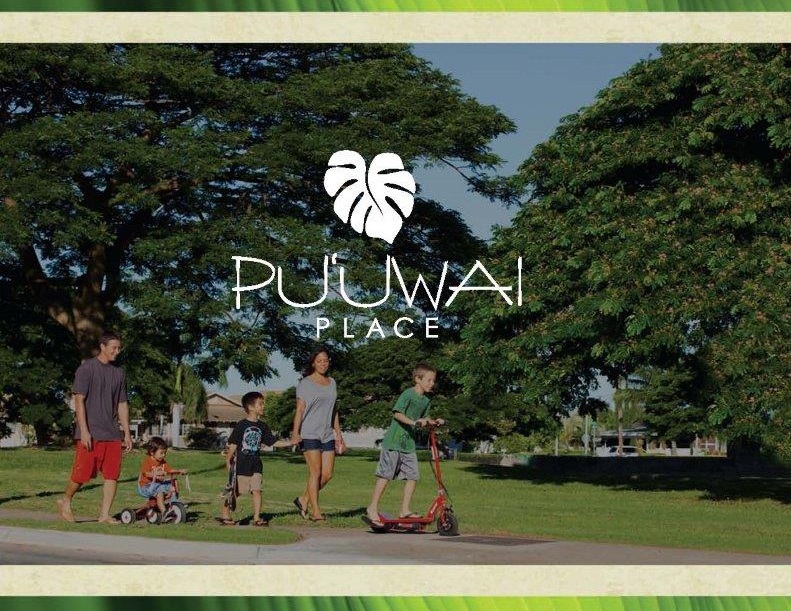 Pu'uwai Place is Castle & Cooke Homes Hawaii newest development of attached and detached single-family condominium home designs located just minutes away from Waikele Center & Waikele Premium Outlets.
In total there will be 40 residences built in 2 phases – Prices for Phase 1 were just released 8/8/2017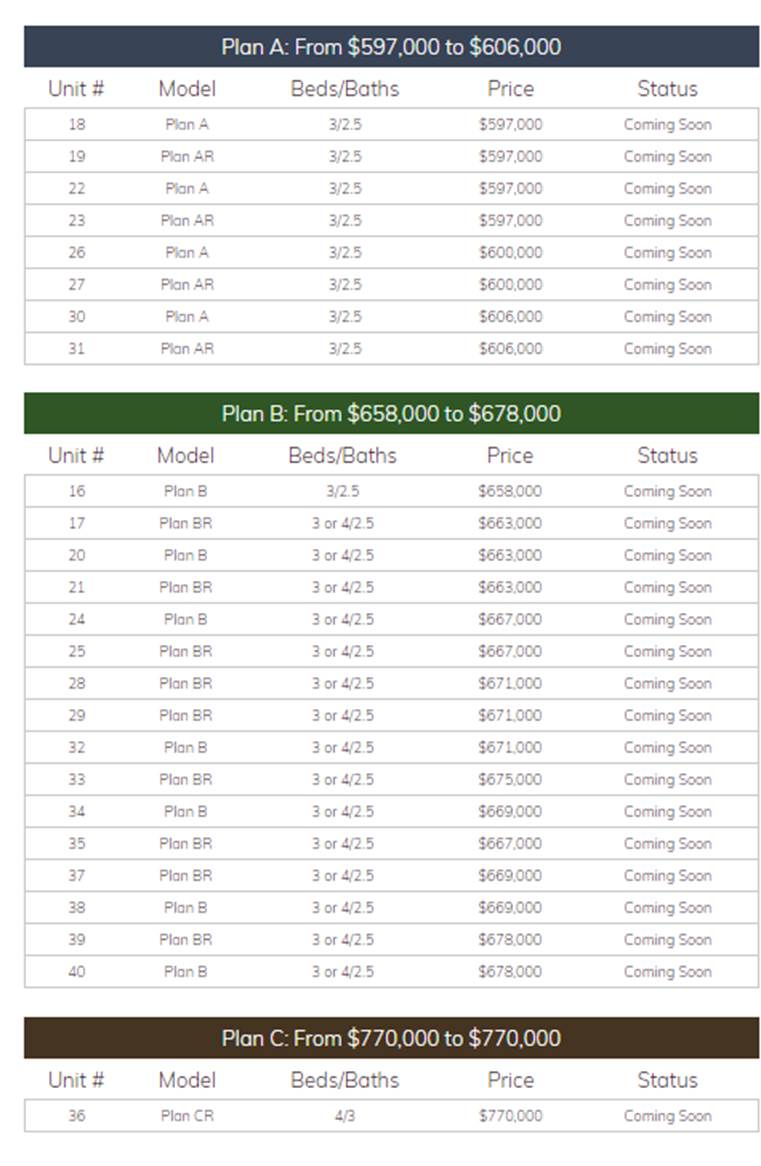 Release of Phase 1 (25 units) will be by way of a lottery – information to be available at a future date. Puuwai Place offers spacious, 3 to 5 bedroom, attached and detached single-family condominium home designs with living areas starting from 1,386 sq. ft. Included features are central air conditioning, smooth top slide in range, micro/hood combination with recirculating fan, dishwasher, maple cabinets with plywood boxes, corian kitchen countertops and solar water heater – just to name a few.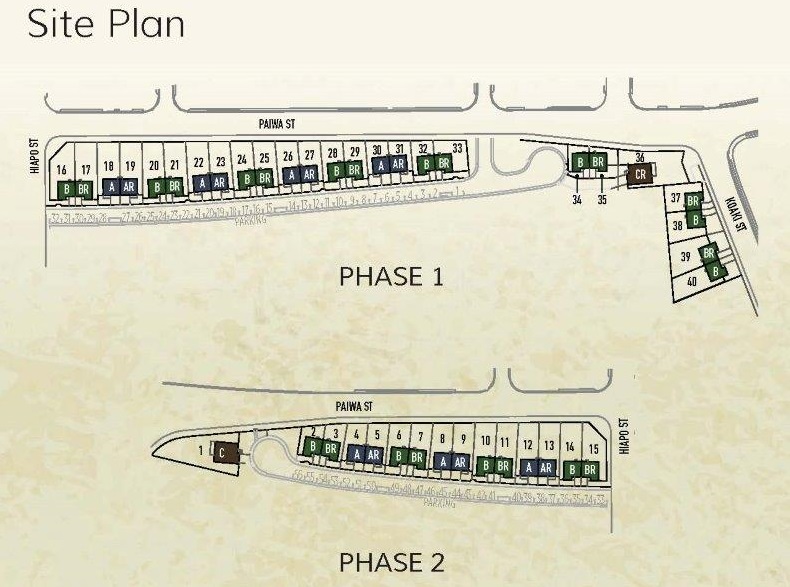 Map Courtesy of Castle and Cooke Hawaii Homes, Inc.
Floor Plans:
There are 3 floorplans ranging from 3-5 bedrooms. Home sizes range from 1,386 sq.ft. – 2,021 sq.ft. interior and 2-4 parking both in covered garage and in the driveway. Homes will feature central A/C systems, GE appliances, Kohler plumbing fixtures, and solar water heaters.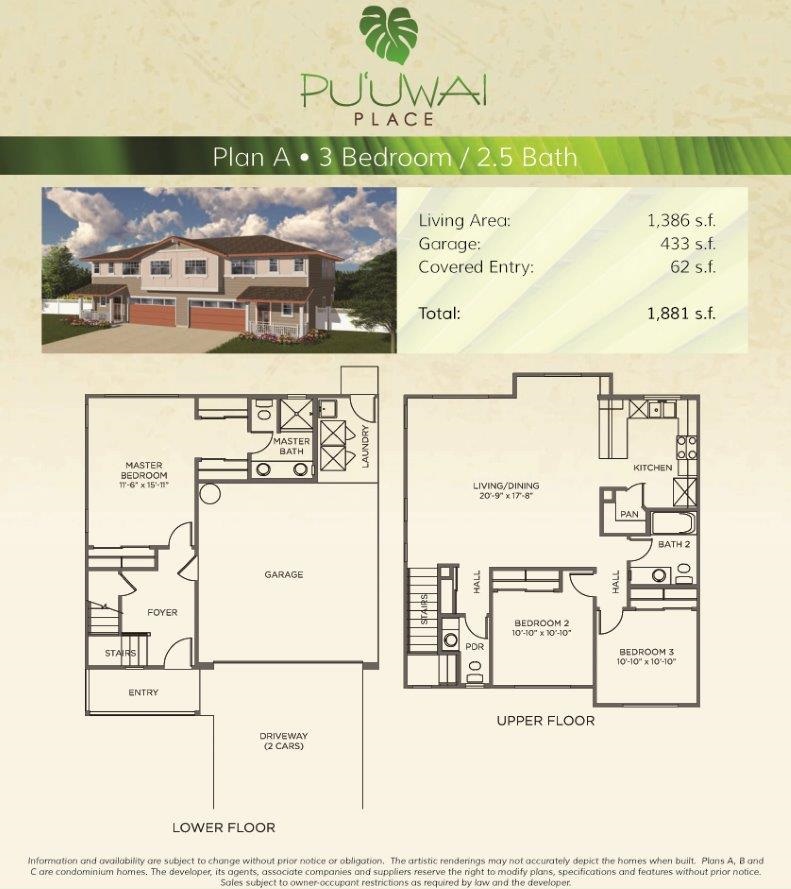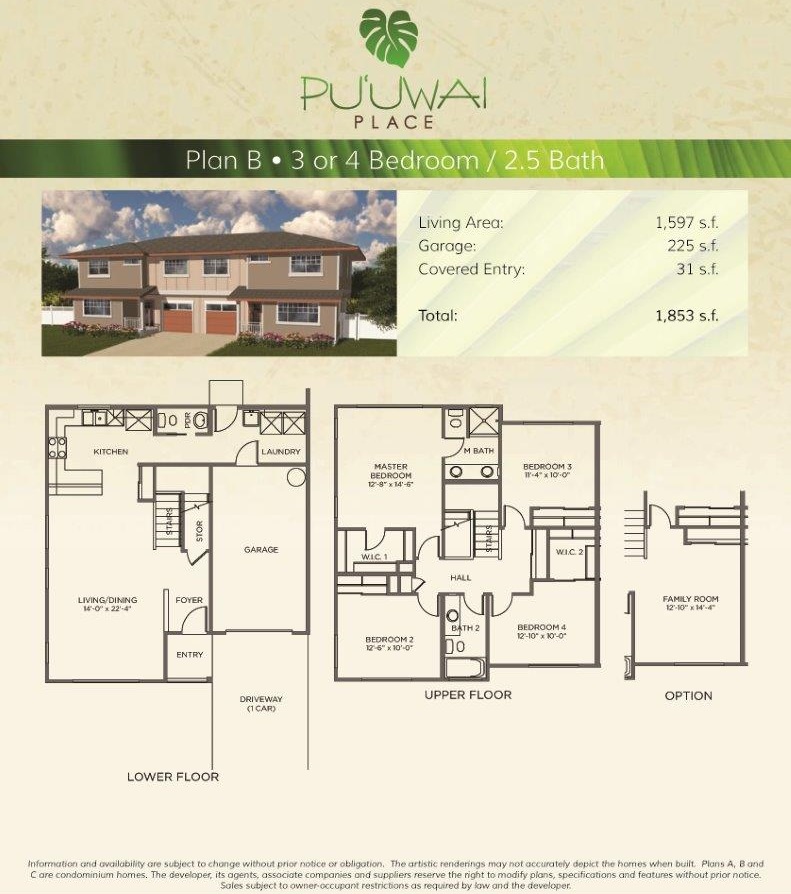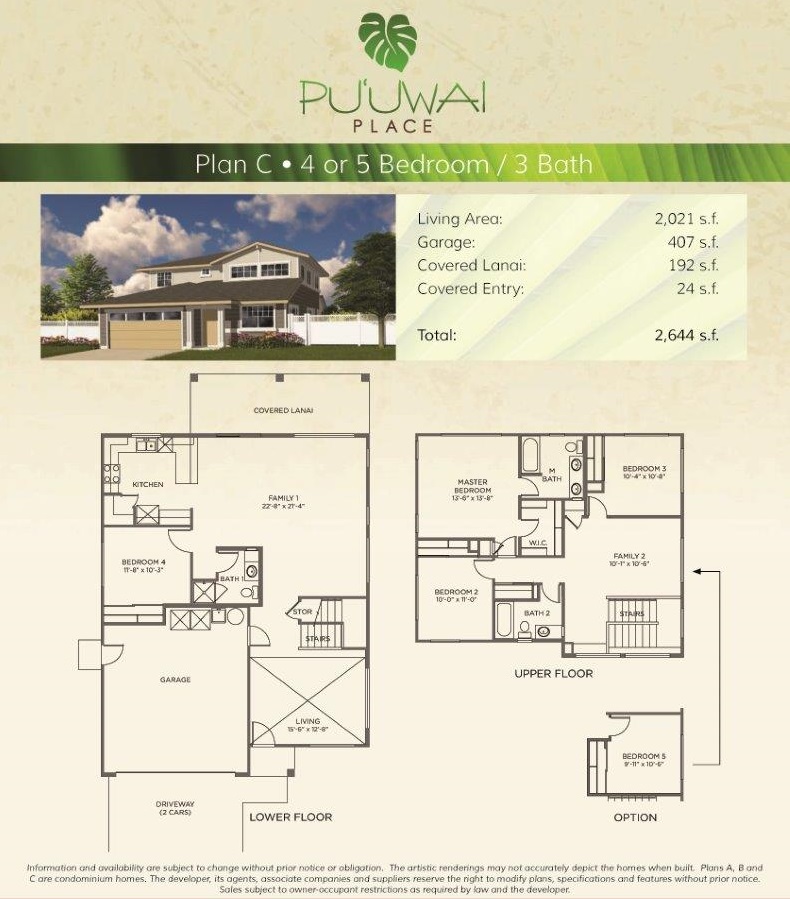 All Photos Courtesy of Castle and Cooke Hawaii Homes, Inc.
Contact Me
to receive updates for the Pu'uwai Place project.
Make sure you have a Buyers Agent!
* I do not represent the developer nor am I part of the sales team. I make no representations on their behalf. If you want information directly from the sales office I urge you to contact them directly. If you would like me to help represent you as your real estate professional I would be happy to meet with you.
Hawaii Starts Here | Joseph Castaneda (RA)
Joseph is realtor-associate with Better Homes and Gardens Real Estate Advantage Realty. He majored in finance and has experience as a former mortgage loan originator for a local bank. He has helped buyers both with new project loans and going through the process of applying and obtaining units in new projects. He uses his finance, mortgage, and real estate knowledge to help home buyers find the right properties to fit their needs.
Contact
Joseph by phone or email at (808) 351-8394 or JosephC@BetterHawaii.com