Real Estate seminars or workshops are great for first time home buyers. Attending home buying presentations will help buyers understand the home buying process, they can get a sense of a real estate professional's knowledge, and they can get free advice about their future home purchase.
Over the past few years Joseph Castaneda has done presentations for various groups and organizations on Oahu including the University of Hawaii at Manoa, Kapiolani Community College, The Financial Management Association, The Business Executive Society for Tomorrow, and the Hawaii Home Ownership Center.
Follow our blog for upcoming real estate seminars or contact us to schedule a presentation for your group, organization, or workplace.
1st Time Home Buyer Workshop – University of Hawaii (Shidler College of Business), 2014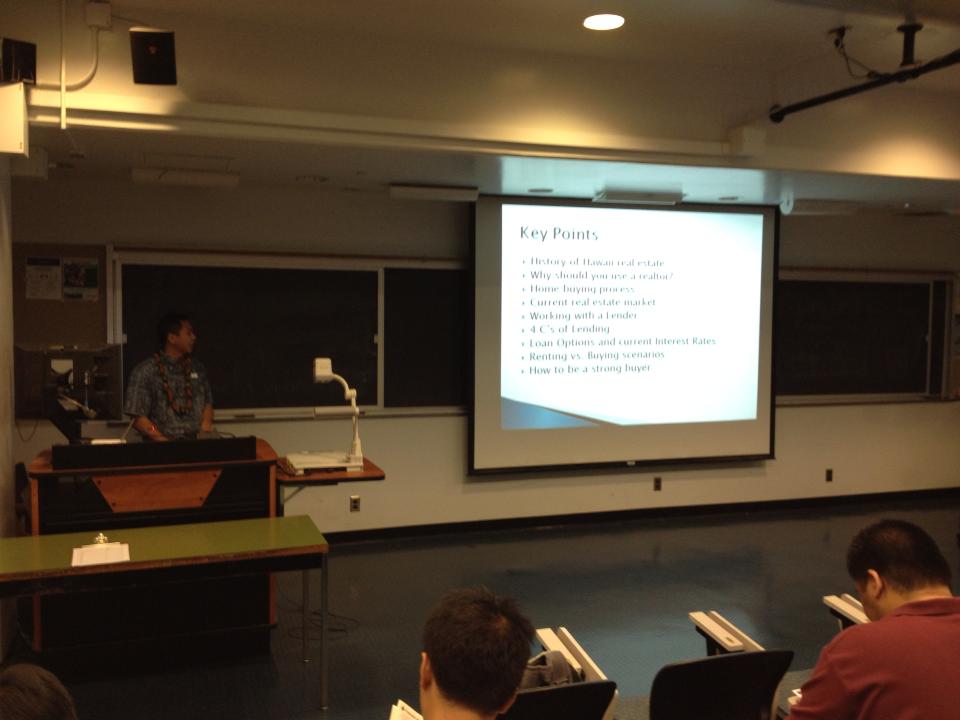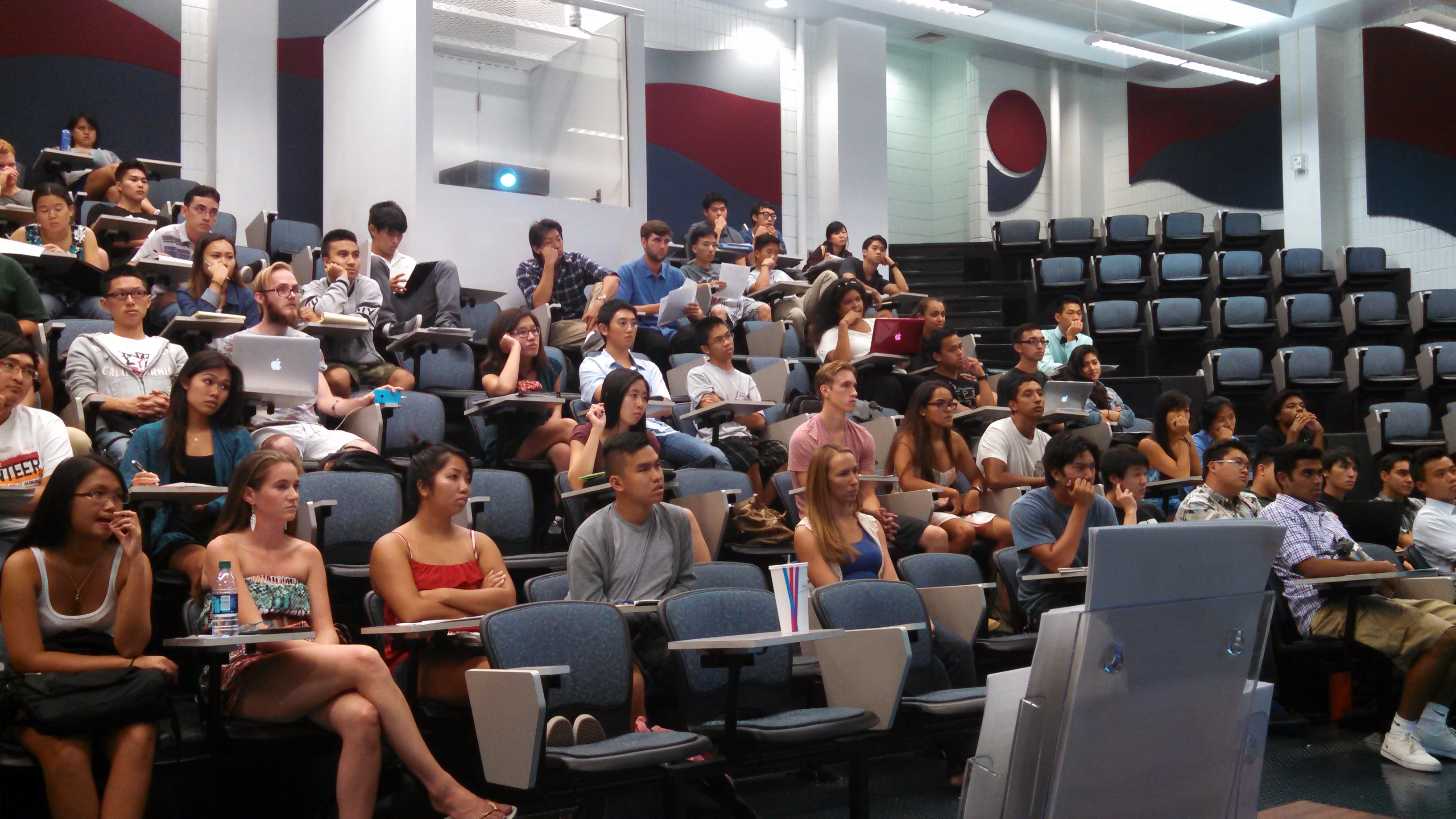 Home Buyer Presentation – Kapiolani Community College, 2015