The Residences at Mandarin Oriental Honolulu
Five-star luxury living will be coming to Honolulu at the corner of Kapiolani Boulevard and Atkinson Drive, across the iconic Hawaii Convention Center and near the famous Ala Moana Shopping Mall. This 37-story, 418-ft tall tower will rise among the other new condos in the Ala Moana district. The 743,000 sq ft tower will encompass world class amenities, 125 guestrooms and suites, and 99 exclusive residences on the upper floors.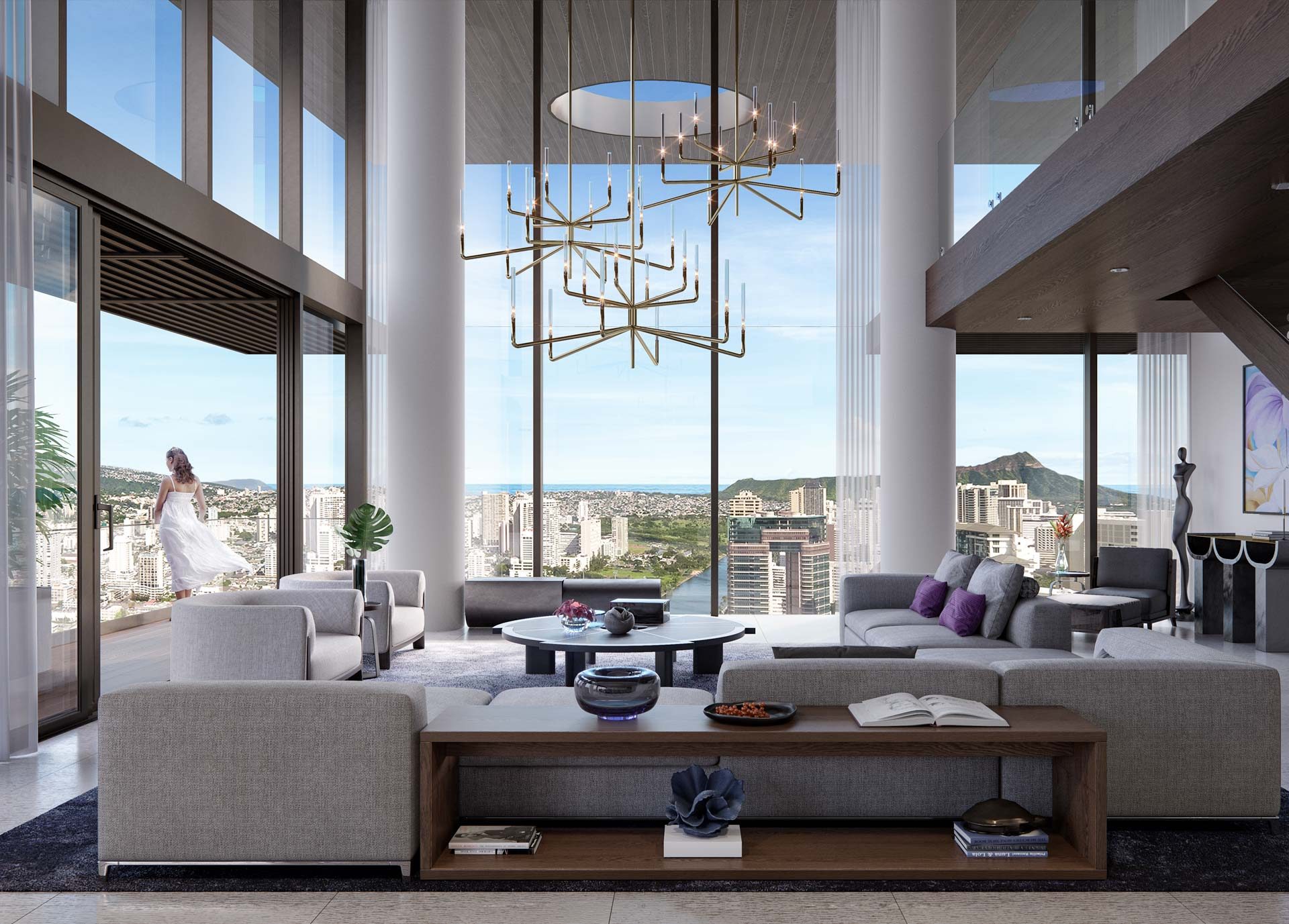 Residences
Starting at level 19, each of the 99 private residences are built to be spacious and have open floor plans. Lanai balconies to experience the open air as well as panoramic views that reach from mauka-to-makai (mountain to ocean views). Interiors designed by world renowned designer, Dianna Wong. Owners will also have outstanding service provided by the Mandarin Oriental.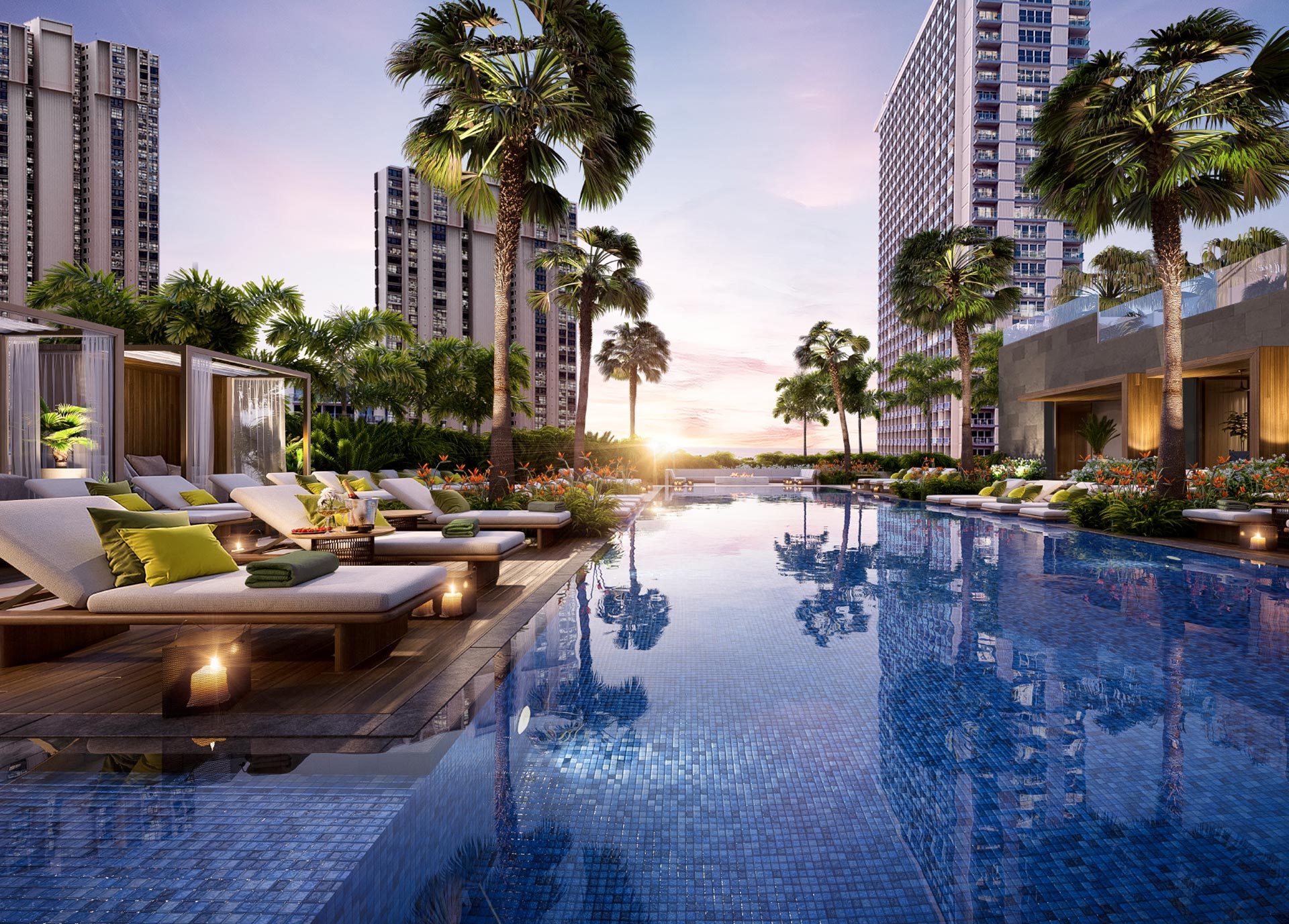 Amenities (8th & 9th Floor)
Hotel's Amenities, 8th floor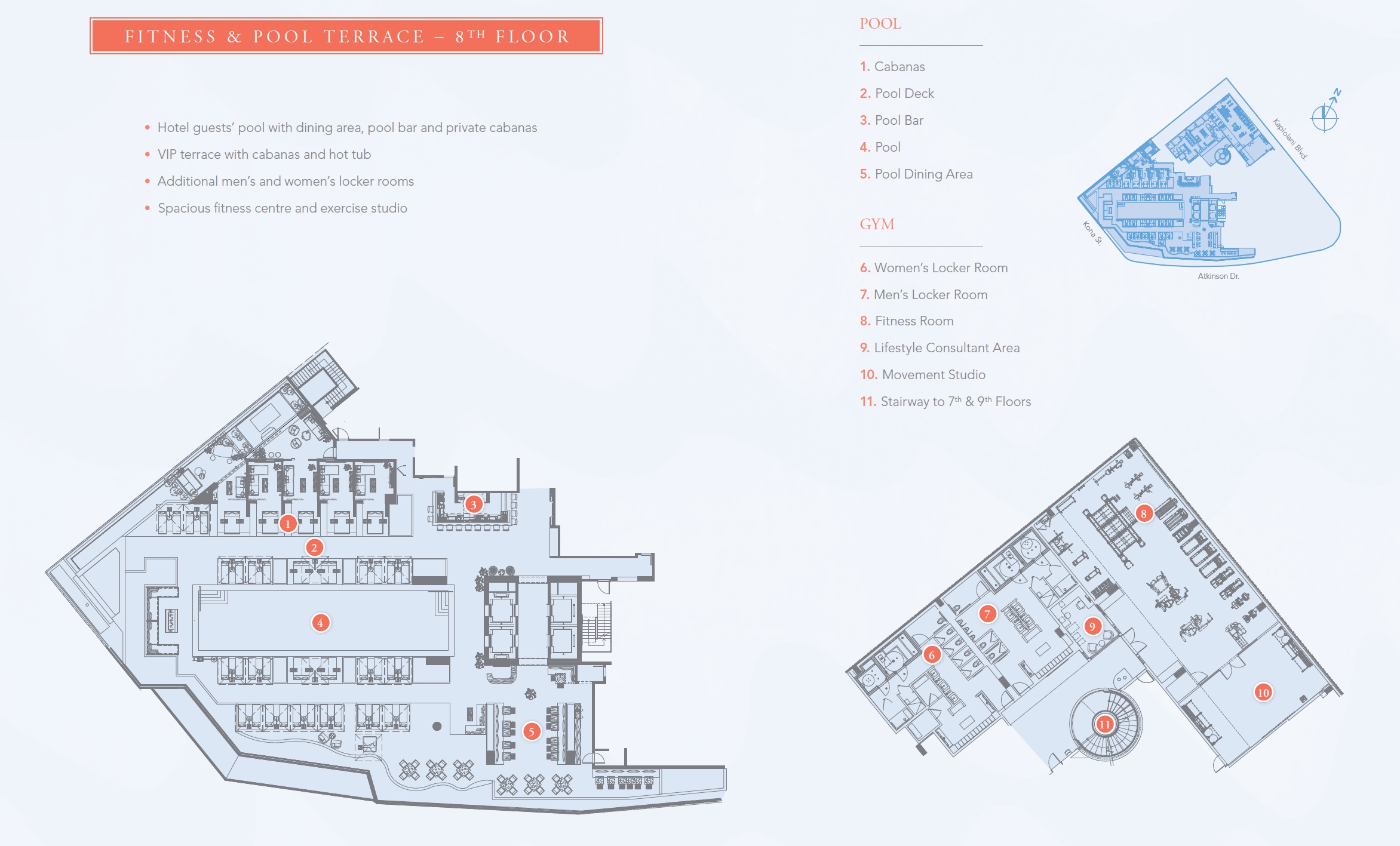 Residential Amenities, 9th Floor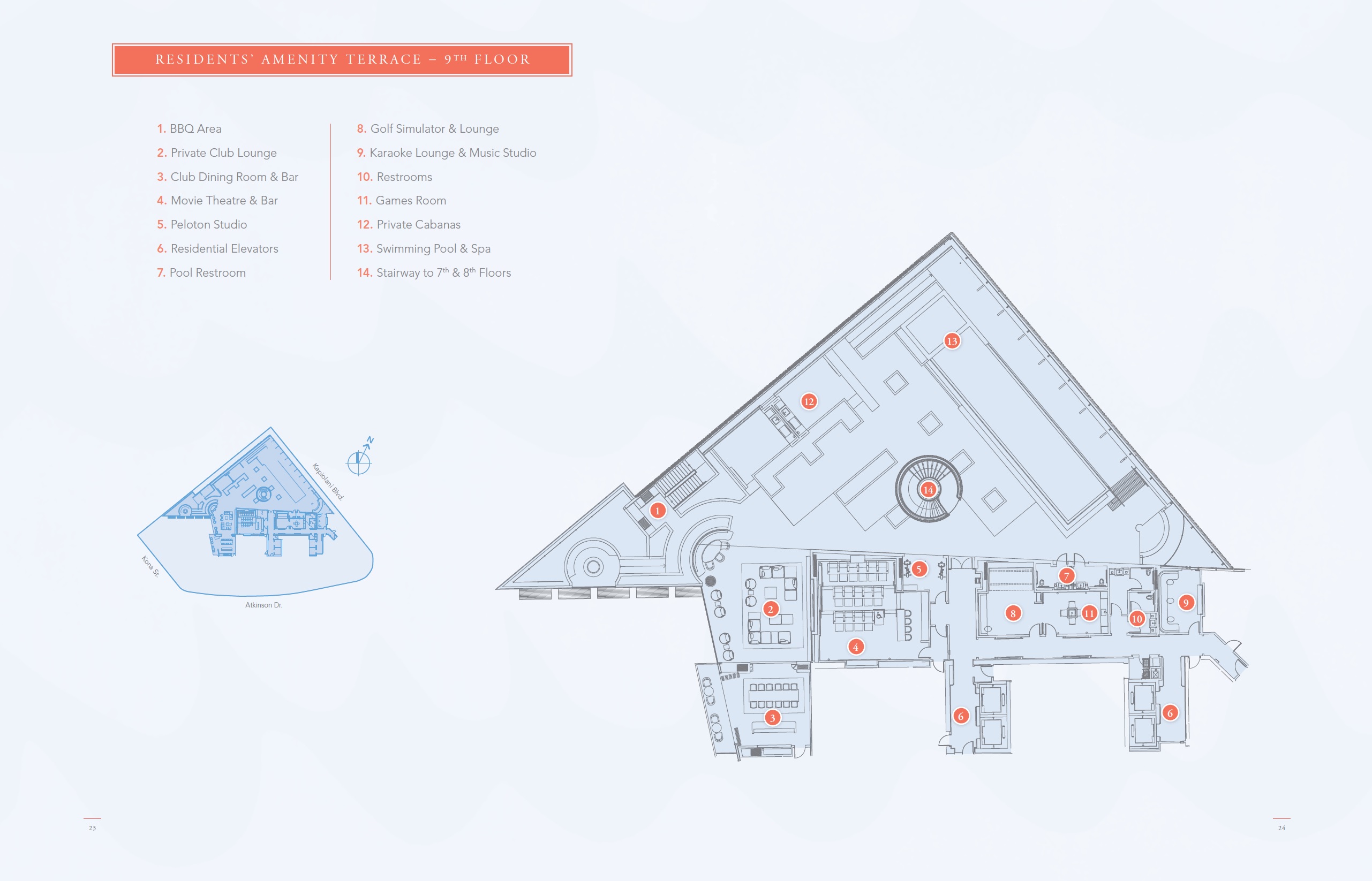 Not only will residents be able to use the hotel's amenities and services, but also exclusively for residents is the 9th floor amenities that feature an indoor-outdoor terrace. There'll be a swimming pool, private cabanas, fire pits, karaoke room, peloton room, golf simulator, and a state-of-the-art movie theater. Homeowners will also have preferred access for the Spa at Mandarin Oriental, slated to be the largest and likely the most luxurious spa in all of Oahu. There will be restaurants and shopping experiences that be located in the tower that will give owner preferred benefits as well.
Dada Kitchens by Molteni and C
Dada is a leading arbiter of top-of-the-range modular kitchens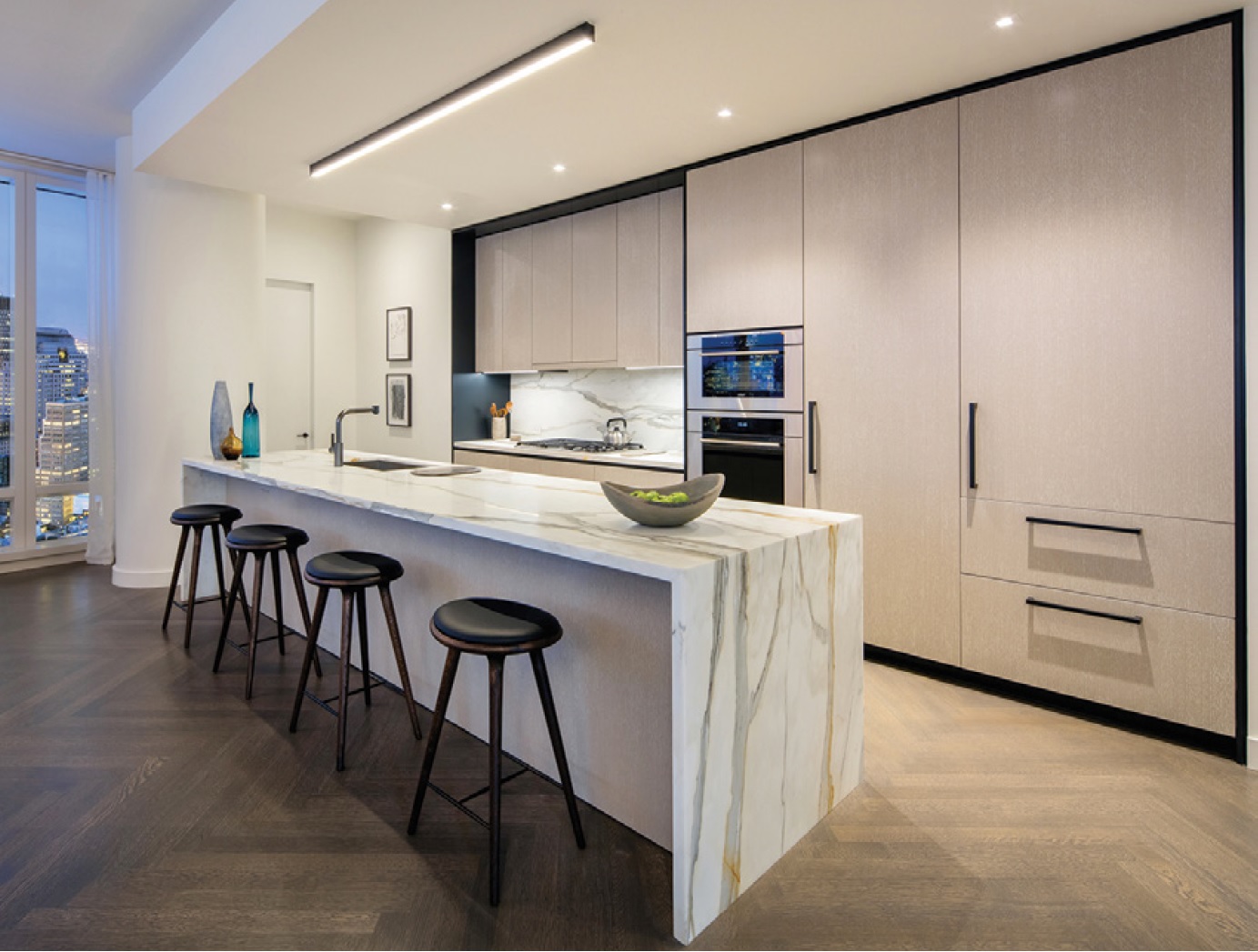 Colour & Materials
Two colour pallettes for buyers to choose from.
Developer Team
– Salem Partners
– Mandarin Oriental Hotel Group
– [AU]Workshop Architects+Urbanists
– Dianna Wong Architecture + Interior Design
– Hart Howerton
– Meyer Davis
– Fluidity
– AHL – Architects Hawaii LTD.
– InterCommunications Inc.
Pricing
These premium 99 residences will start at $3.5 million.
The Residences at Mandarin Oriental is looking to be one of Hawaii's top luxury condos that will be very exclusive. With prominent location across the Hawaii Convention Center and mountain to ocean views, this tower will stand out in the heart of Ala Moana. The Residences at Mandarin Oriental Honolulu should start sales in late 2019 or even 2020.
Make sure you have a Buyers Agent!



* I do not represent the developer nor am I part of the sales team. I make no representations on their behalf. If you want information directly from the sales office I urge you to contact them directly. If you would like me to help represent you as your real estate professional I would be happy to meet with you.

Hawaii Starts Here | Joseph Castaneda (RA)

Joseph is realtor-associate with Better Homes and Gardens Real Estate Advantage Realty. He majored in finance and has experience as a former mortgage loan originator for a local bank. He has helped buyers both with new project loans and going through the process of applying and obtaining units in new projects. He uses his finance, mortgage, and real estate knowledge to help home buyers find the right properties to fit their needs. Contact Joseph by phone or email at (808) 351-8394 or JosephC@BetterHawaii.com